Nat and Tech to have separate RejsUd and IndFak
Natural Sciences and Technical Sciences will have separate RejsUd and IndFak from 19 May 2020.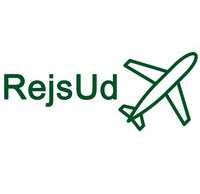 RejsUd:
All settlements in RejsUd must be submitted for verification by Sunday 17 May.
On Tuesday 19 May, everyone will automatically be logged on to their new faculty.
IndFak:
Thursday 14 May is the final deadline for processing invoices in Indfak. Requisitioners should complete processing of all invoices in the ST access before this deadline.
On Tuesday 19 May, you can log on to your new faculty, where you will be able to process invoices sent to AU from 1 May.
Credit card transactions and invoices will be received by Nat and Tech separately from 1 May, but you will not be able to see them before 19 May.
The period from 1 May will be used to process all settlements and invoices in ST, so that there is nothing outstanding when everyone goes onto the new faculties.
You will have access to your old invoices and settlements after the separation, but you will need to change faculty and go back to ST. Guidelines will be prepared for this later.
If you have any questions, please send an email to oeksystemer@au.dk.