The AU Gender Equality conference invites to a debate on the STEM area
How do we achieve gender equality and diversity in STEM without getting uncomfortable? Which excuses prohibit real change? That is the theme of Nat and Tech's joint breakout session at AU's Gender Equality Conference on March 8, where you can submit questions to the debate panel.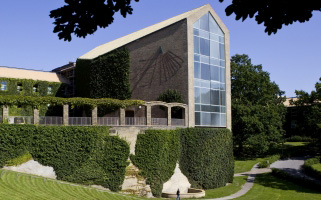 On International Women's Day 8 March, leaders and employees at AU are invited to the online conference "Gender Equality at AU". The conference program is ready and includes presentations from researchers from Cambridge University, Radboud University and the University of Copenhagen as well as a top manager from the private sector. There will also be speeches from the rector and vice-rector, who share the chairmanship of AU's Diversity and Gender Equality Committee. Subsequently, there will be breakout sessions for each faculty.
For the Nat and Tech joint breakout session a panel has been inviteted to answer questions and address prejudices about gender equality in the STEM area.
The panel consists of:
Professor Jens Hjort, University of Copenhagen
President of the Junior Researcher's Association and postdoc Chiara de Notaris, Dept. of Agroecology
Vice Dean (education, Nat) Kristine Kilså
Vice Dean (research, Tech) Brian Vinter
HR partner Pia Thystrup, Nat-Tech HR
Moderator: Inge Liengaard
If you have a specific question for the panel, please send it before 3 March to bsa@au.dk or img@au.dk – please write "March 8" as subject.
See program and registre here: https://events.au.dk/diversity2021/about
Deadline for registration for the online conference, which takes place via Zoom, is Monday 1 March.
---