SPARK Denmark: A unique partnership for new ideas
The internationale mentor-programme, SPARK, has opened for new applications. The goal is to offer early stage support for new ideas for innovation and corporation in life science. Deadline for applications is in early October.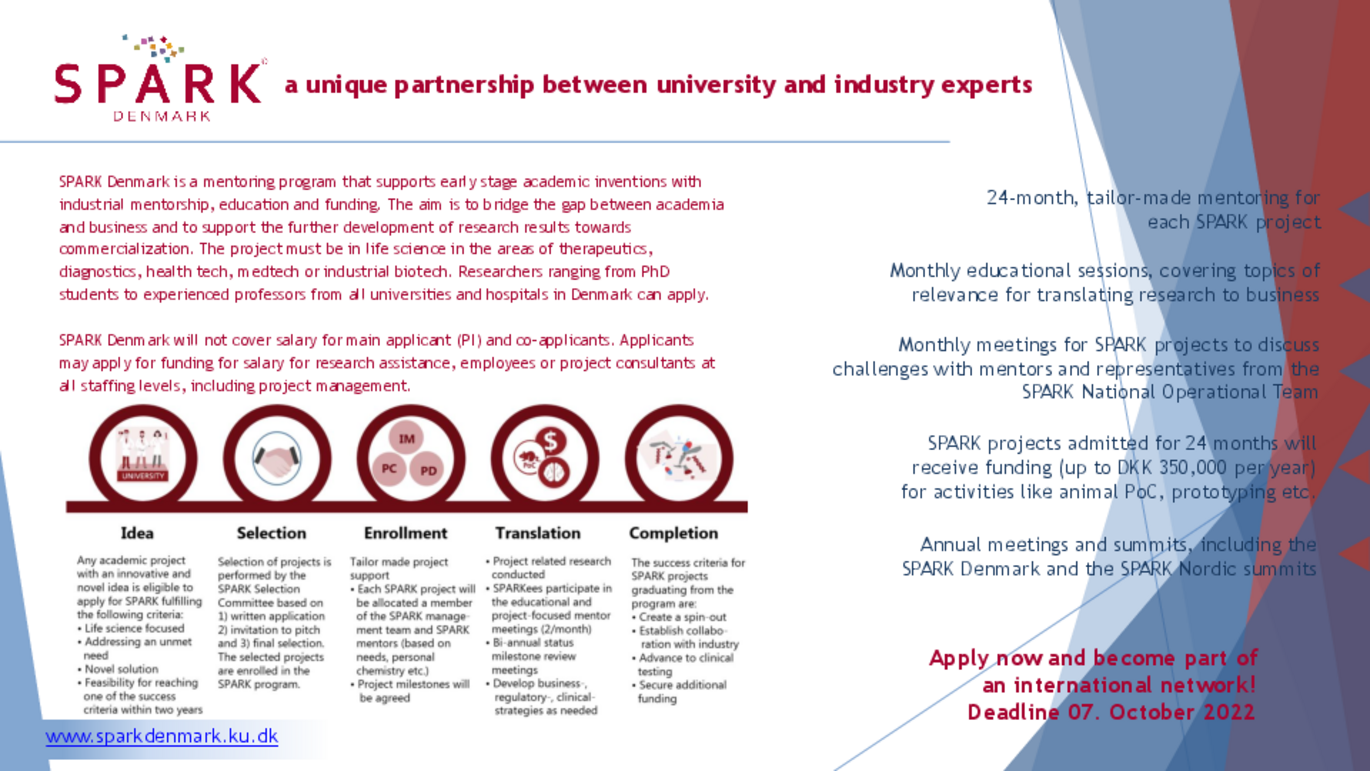 SPARK Denmark is a mentoring program that supports academic inventions in life science with tailored mentorship from industry experts, education within innovation and financial support. The aim is to bridge the gap between academia and business and support the further development of research results towards commercialization.
The vision is to improve translation of academic projects with a high impact potential, to drive development of new solutions and products for the benefit of people and society.
SPARK Denmark was founded in 2022 and is based on the highly successful SPARK program developed at Stanford University.
Deadline for applications is october 7th 2022.